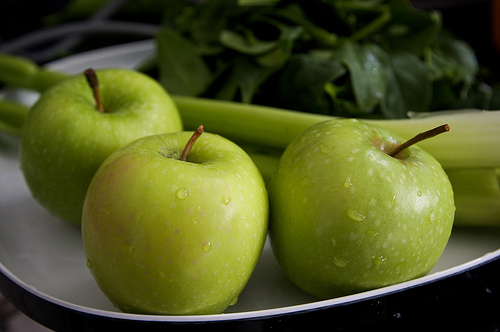 By Cynthia – Jean's Challenge Participant
Thursday's are not my favorite day! This past week, I had a car accident on my way to work. Thankfully, I was not seriously injured. Unfortunately, the impact was enough to keep me out of the gym until I get clearance from my doctor. What a bummer! I was finally enjoying working out; well maybe enjoying is a little strong. What I liked was the feeling after the work out — not the actual work out itself. I love that utterly drained sensation that precedes the workout high. I know that doesn't sound quite right, but to me it is a feeling of accomplishment.
I had been surprised and pleased that I was able to get into my jeans and button and zip them…I was on a roll. Now I feel like I hit a roadblock. Most challenging is trying to stay on my meal plan. Without working out, I don't have much of an appetite, and I feel like I am forcing myself to eat even when I'm not hungry. This is going to take some work!
Food shopping is getting easier. I just stopped buying anything that wasn't on the plan. Everyone in the house is on this adventure with me, whether they want to be or not. There is a noticeable change in my 9 & 13 year olds. The 9 year old looks so much healthier, and the 13 year old is noticing how certain foods make her feel physically. Now we are all only eating rye or sprouted bread and brown rice cakes, instead of peanut butter and Nutella sandwiches, the kids are asking for celery or apples with their favorite spreads! Everyone seems to feel better and their moods are even improving. A happy and cheerful morning person, I was always surrounded by grumpy family members. Lately everyone seems more pleasant, and they are eating breakfast. No more meal skipping in this house–especially breakfast!
Since I can't work out right now, I devoted some time to reading The Female Body Breakthrough. After finally finishing it last night (I'd been passing out after reading a couple of pages due to sheer exhaustion), I understand the program better and appreciate the routines and what they are designed to accomplish. I really look forward to getting back to Shore Results and joining a metabolic class (Did I really write that?)! I now fully comprehend that this is not a short-term fix-it solution for losing those 20 pounds I gained over the past year or so; it is a life-style change that will lead to a hopefully healthier, happier and fit future!
Photo Credit: shutterbean